Representative-elect Jon Hansen Chosen for House Leadership Position
November 12, 2018
PIERRE, SD–Jon Hansen (R-Dell Rapids) has been elected to a legislative leadership position as a House Majority Whip.  Legislators gathered in Pierre over the weekend and elected Hansen to the leadership post.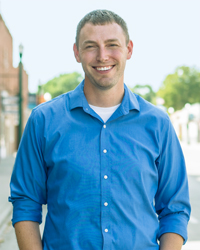 "It's an honor to be elected by my fellow legislators to serve in house leadership," Hansen said.  "Being a whip allows me to build stronger collaborative relationships with policy makers in both the legislature and the administration and gives our district a stronger voice in Pierre."
Hansen previously served as a House Majority Whip in 2013.  Hansen was recently re-elected to serve in the State House and will begin a two year term in January.  Hansen represents District 25, which includes the towns and rural areas surrounding Baltic, Colton, Dell Rapids, Garretson, Lyons, Rowena, Sherman, Valley Springs, and eastern Sioux Falls.

---